Regular price
Sale price
$12.00
Unit price
per
Sale
Sold out
Refresh fights bacteria build up and helps prevent shoes from getting that smell (you know the one we mean) 
Wear your shoes without socks? I bet you wash your socks more than your shoes though, Refresh was developed to help keep bacteria at bay, stops your feet from producing any excess oils and makes your feet sweat less reducing the amount of bacteria your shoes soak up. 
Spray inside your shoes this kills any bacteria and smells that were lurking around in your shoes, and keeps your kicks fresh! Before you climb. 
Spray your feet  this kills any bacteria and removes any excess oils meaning your shoes will be less likely to get sweaty/greasy and move around while you're climbing. Spraying them once you're finished gives a nice fresh burst and helps keep bacteria at bay! 
Contact us if you have any allergy concerns
Share
View full details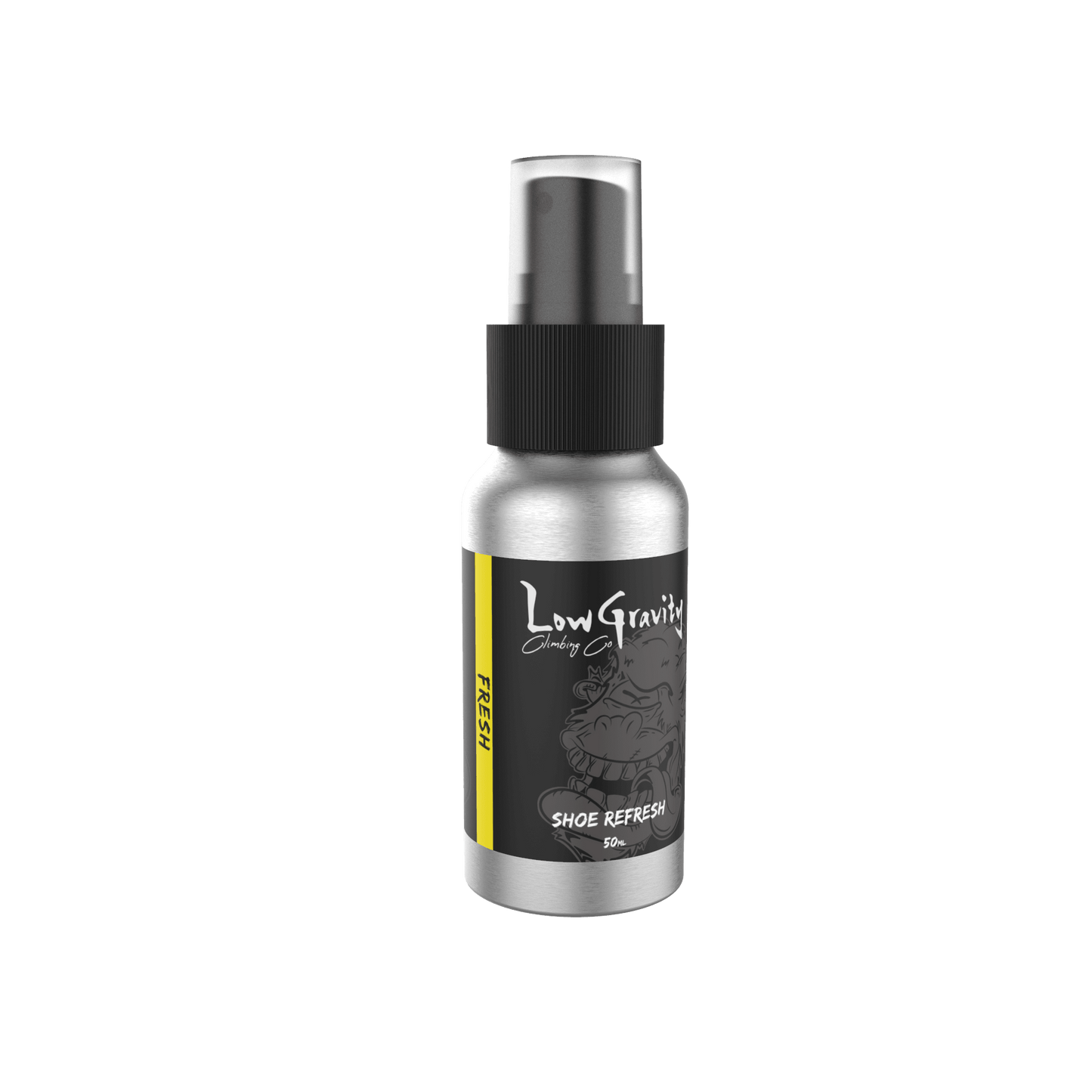 Piff for your shoes
This is a top product. I've had people at the climbing gym looking around for the source of this wonderful scent whenever I spray my shoes at the end of a session. Gets rid of the classic climbing shoe stench and also helps keep your feet a little drier if used before putting the shoes on. Will definitely buy again
It is a very nice product
It does its job, if your shoes have been smelly for a while just spray every day for 2-3 days and job done.
Works well on newer shoes
Removing one star because the bottle was damaged and if I happen to shake it, it leaks.
Smells great
My wife used to hate the smell and now I've heard no complaints so it has to be working
my shoes dont stink
I spray my feet and my shoes and I don't get that shoe smell every climber knows so well