Regular price
Sale price
$8.00
Unit price
per
Sale
Sold out
Made From Sea Water
Our chalk isn't mined or imported from China; it's made from sea water. keeping our natural landscape intact. 

Eco Friendly Packaging
We've kept all of our packaging for our chalk products simple ... its paper.
Nothing more or less. Biodegradable is great but if it doesn't have certain conditions, it doesn't break down, and not many people have access to compostable bins or the space to keep one. Our packaging can be thrown into any wastepaper bin, and it will either be broken down or made into something new. This is just one of many ways we're making it easy for people to look after or planet.   


Planting A Tree For Every Product Sold
For EVERY product sold we plant a tree this includes wholesale orders too so no matter where you buy our product from, you're helping grow a forest. if you buy 200 bags, we plant 200 trees simple. 
 .
.
.
.
.
Our PURE chalk is just that, it's pure magnesium carbonate powder, NO Fillers, NO additives, just pure raw unadulterated friction.
Our fine powder puts a lovely thin layer of chalk on your sweaty palms, it doesn't cling on, and it doesn't stick to itself like some other chalks (which reduces your friction!) this means you will use less chalk than your used to! 
Share
View full details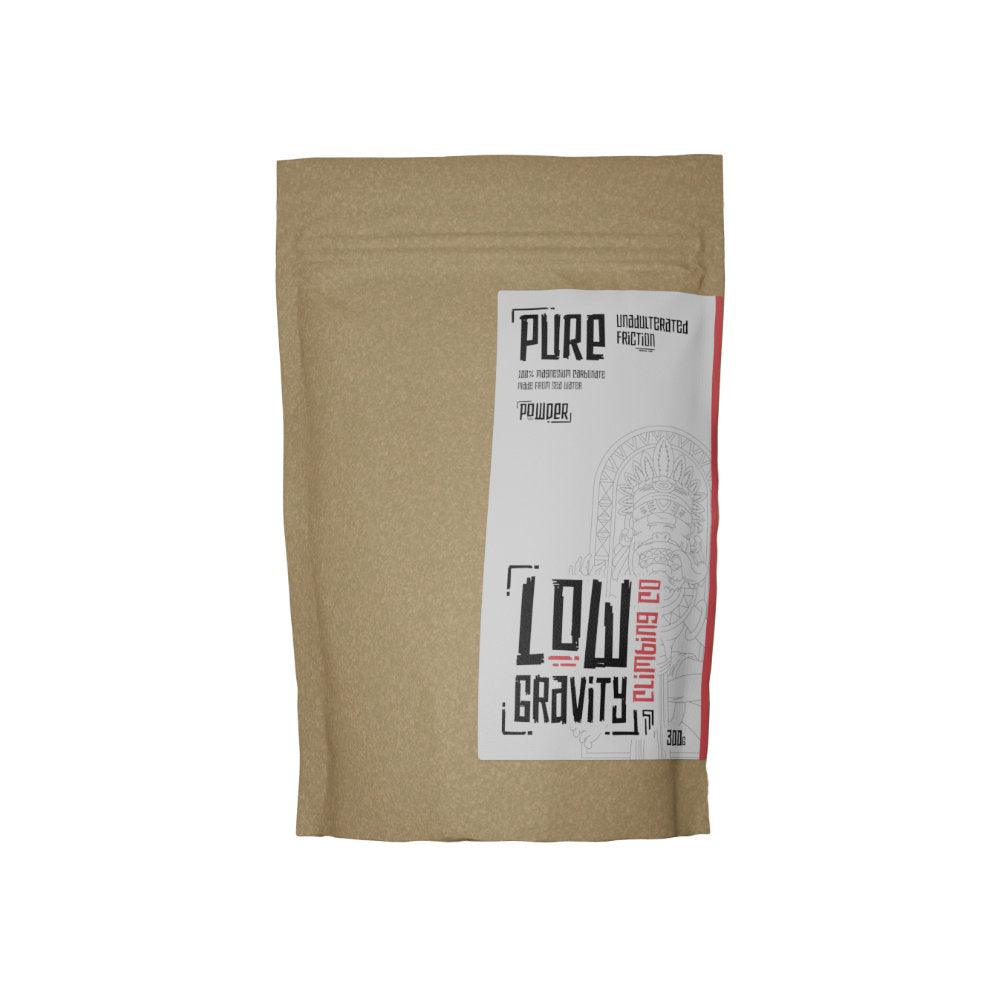 Best Chalk Ever!
I've been wasting my chalk experience with other top brands and now that I have used this I can't go back this chalk is too smooth and too good. Would definitely recommend!
Great quality eco friendly chalk
Great eco friendly chalk that lasts ages and feels great! Amazing idea to negate the impact of chalk mining, and great eco friendly packaging, thank you!
Hey Tim, Thank you for the great feedback :) we have just recently changed all the packaging to reflect the eco friendly chalk we sell. Our packaging is all biodegradable and certified as compostable so only takes 10 weeks to degrade and doesn't release any harmful stuff as it degrades. its made from Kraft paper, cellulose film, and starch film.
The Best Quality Chalk
Low Gravity Chalk is so fine, feels great to the touch, smells good and I've noticed a difference in how much less I use! Performance has definitely gone up too! Great price, will be trying the hand care version next time. Thank you!